Where to Buy SOL | Beginner Crypto
Before you can start investing in NFTs and building an exciting collection, you'll need to get your hands on some crypto. There are a number of places you can buy your first coins, and we're here to guide you through it.
If you're looking forward to investing in music streaming royalties NFTs on Fractis, you will need to buy SOL. This Solana native token can be acquired from a few corners of the internet. If you're not at all sure where to start, then this article will help!
There are literally thousands of cryptocurrencies available to trade with now. With so many on offer, from popular ones like BTC and ETH, to lesser known altcoins like DOT, it can be difficult to know which one to go for. Fortunately, you don't have to pick one and stick exclusively with that. Invest in all of them if you want to (and have enough money and are crazy enough).
What Is SOL?
We're looking at SOL because Fractis is built on the Solana blockchain, so that's the currency we deal in. We chose Solana because it uses a combination of the proof of stake and proof of history consensus mechanisms, allowing for greener NFTs.

Created by Anatoly Yakovenko, Solana is a public blockchain with smart contract functionality. It's designed to host decentralised apps and projects, such as Fractis!

Its biggest selling point and feature that sets it apart from other blockchains is its transaction speed. It currently handles over a staggering 4000 transactions per second! Because there aren't anywhere near as many validators required to verify transactions, activity can be executed much more quickly. There just aren't as many nodes clogging the system.

SOL, as we said previously, is the native token to the Solana blockchain. In recent years, it has become one of the most popular cryptocurrencies, thanks to its speed and efficiency. SOL can be used for peer-to-peer payments, trading, and as security on the Solana network when participating as a validator.
How to Buy SOL
The guidance for how you buy SOL can also be applied to other cryptocurrencies.

Before should note, we're not offering financial advice here. You should do your own research before investing money into any cryptocurrency, and speak to a financial advisor if you plan on making a big investment!
Exchanges
To get your hands on some crypto, you'll need to head to a crypto exchange. This is where people trade cryptocurrencies for other cryptocurrencies, buy into it with fiat money – like dollars or GBP – or do the reverse and cash out their crypto.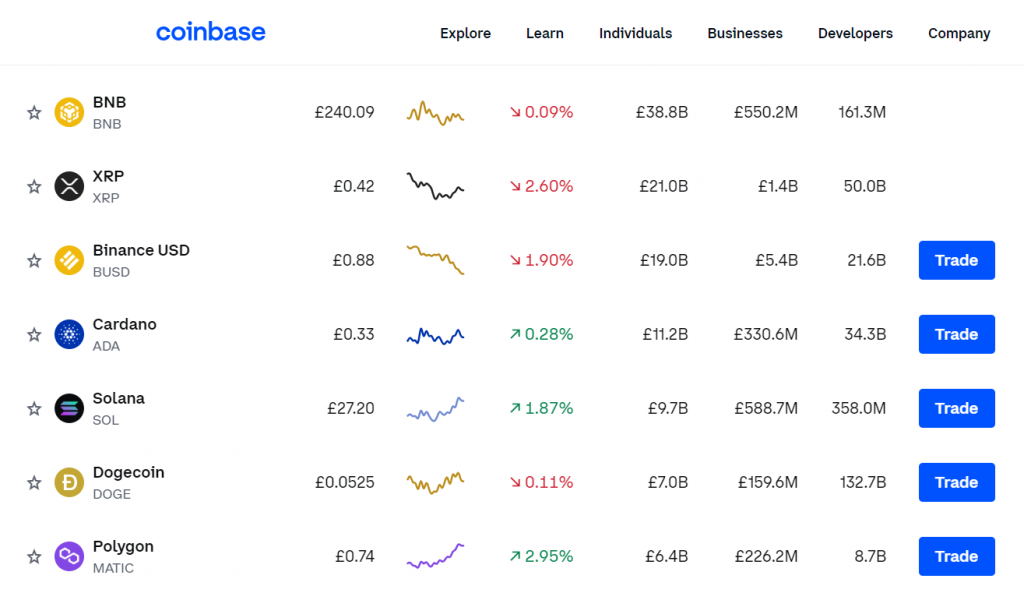 You'll come across centralised exchanges and decentralised exchanges. As a beginner, it's probably best to use a centralised exchange, such as CoinBase or Binance, as they require far less technical knowledge and are friendlier to newbies. There's also a level of security with centralised exchanges, since they have to adhere to regulations and authorities like the Federal Deposit Insurance Corp. (FDIC) and the Securities and Exchange Commission (SEC).
The Process
Safe and trustworthy exchanges will ask you to verify your identity. This will usually be done against an official photo document, like a driver's license or passport. They each ask participants to conform to the KYC (Know-Your-Customer) process, since all financial organisations are required to follow this.

Once you have set yourself up and verified your identity on an exchange, it's time to buy some SOL. If you don't have a wallet already, you should get one set up, so you have somewhere to store your coins. We think Phantom is a great one.

CoinBase is incredibly beginner-friend. If you use this exchange, you simply head to the Explore tab, and find Solana in the table of cryptocurrencies. Here, you'll be able to view lots of information like the market cap, circulating supply, and price change in the last 24 hours, plus more. So long as you're comfortable and happy with everything, you can go ahead and hit Buy SOL.

And that's it. You're now the proud owner of your first crypto coin/s, and ready to start trading or investing.
Buying NFTs on Fractis
Fractis is a marketplace offering fractional shares of music streaming royalties in the form of NFTs. We chose NFTs because it allows us to create better music investment, for both artists and fans. There are no middlemen taking large cuts before much-needed revenue goes to the artist. Fans get to own a piece of their favourite music, whilst directly supporting and connecting with exciting artists.

You can purchase NFTs on Fractis by first buying SOL via your wallet. In your Phantom wallet, you can access FTX Pay, and simply use your credit card to obtain SOL. Once you've done this, you'll be able to buy NFTs with just a couple of clicks of the mouse.