OneOf Presents Charity NFT Collection with Ziggy Marley
NFTs have many uses, and not all of them are about personal gain. OneOf and Ziggy Marley have partnered to create a charitable NFT collection, raising funds for a fantastic cause.
It might seem like NFTs are predominantly about investment, building a cool collection, and personal financial gain. However, just like blockchain technology use cases, there are a number of ways NFTs can be used. A charity NFT collection is a great example of NFTs being used to help others.

A perfect instance of charity-focussed NFTs is the recent collection from OneOf, a music-centric NFT platform. Partnering with the legendary Ziggy Marley, the web3 company have launched an NFT collection featuring some exciting exclusives.
Ziggy Marley Collection
This impressive collection was launched on the 17th of October, marking Ziggy Marley's 54th birthday. As a gift to his devoted following, Marley is making available some unique and cherishable digital music memorabilia.

The drop includes a variety of cool perks, from colourful artwork to an exclusive demo copy of the hit song, Beach in Hawaii.

Anyone purchasing a charity NFT will receive a copy of the track and full colour artwork, whilst automatically standing a chance to win some other awesome stuff. Up for grabs was the opportunity to co-design a piece of exclusive Ziggy Marley merch, and subsequently earn 50% of royalties on all sales.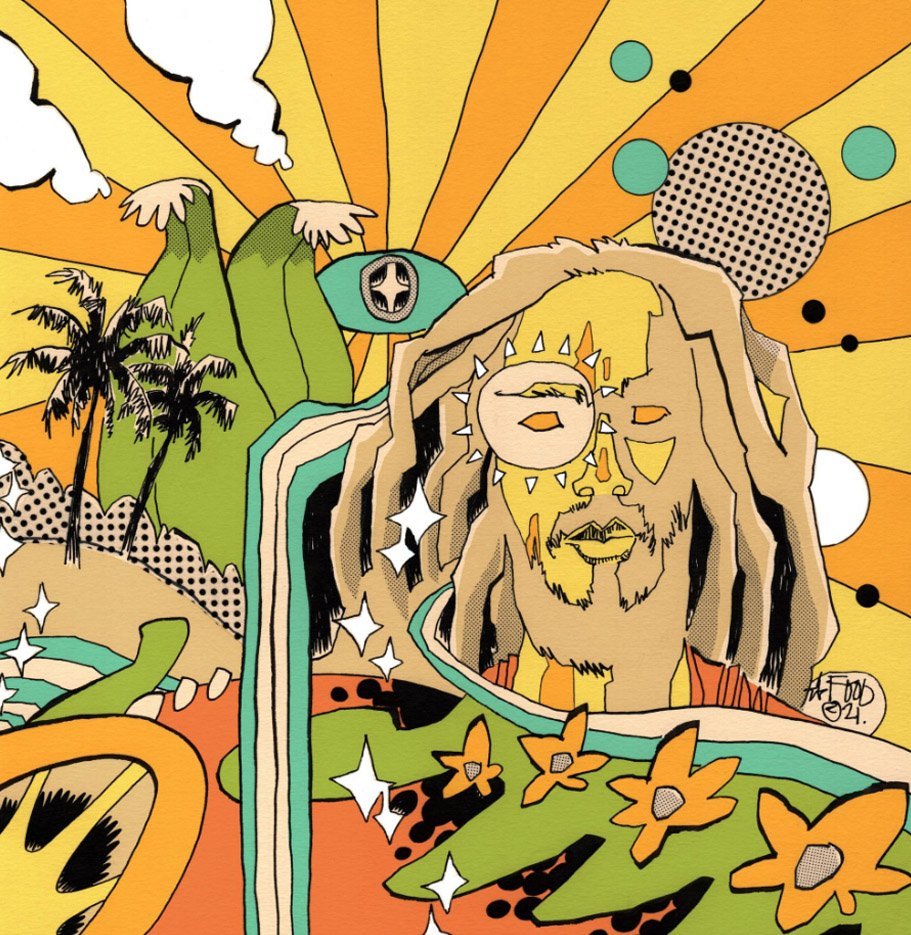 Some other generous prizes included a signed guitar, lifetime tickets to Ziggy Marley shows, a vacation to watch the performer at a music festival, a personalised message, and lots more!
Charity NFT for U.R.G.E
The entire Ziggy Marley collection was created so that fans could purchase a charity NFT. Revenue would then help fund the wonderful U.R.G.E Foundation, Marley's own charity organisation.

This worthy cause's mission is to "support education, health, the environment, in efforts to improve the communities where children live and grow as they are our future's unlimited resource." The charity largely focusses its efforts towards children in Jamaica and Africa, but also North America and the rest of the world.
Diamond Tier
If you were hoping to get involved in this drop but missed the start, it's not over yet! The diamond tier of this charity NFT collection is coming soon. The once-in-a-lifetime diamond auction will take place on the 1st of November.

This auction is where the big prizes are up for grabs. You could get your hands on a personalised message from the man himself. Or, you could grab lifetime tickets (two tickets) for any Ziggy Marley headline show. That flyaway vacation to watch him perform at a festival is also part of the diamond tier. There will be even more amazing perks on offer in this auction, so it's one not to be missed.

You can sign up and register your interest here, and ensure you don't miss the big event.